Company Overview

History

Management Team

Together Information

Toshiba Business Solutions is part of Toshiba America Business Solutions, Inc., both are subsidiaries of Toshiba TEC Corporation, a global leader in office printing and retail solutions. We sell multifunction printers, barcode printers, managed document services and digital signage to businesses of all sizes in both the United States and Latin America.
Jim Hawkins
Mark Chepkevich
Steven Sauer
Mark Downing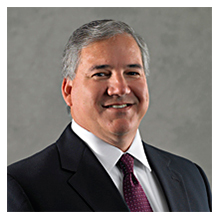 Jim Hawkins
Vice President, Toshiba Business Solutions (TBS)
As vice president of TBS, industry veteran Jim Hawkins oversees the company's internal growth and acquisition strategy. He sets the tactical vision for the TBS channel, interfacing and coordinating daily sales and operational efforts with regional presidents, TBS Finance, TABS Human Resources and Legal. Hawkins champions operational, revenue and profit objectives for TBS and individual TBS subsidiaries while also optimizing the overall productivity of TBS subsidiaries.
Hawkins spent the majority of his career at Danka Office Imaging where he developed a strong background in sales, marketing and operations. Hawkins obtained his Bachelor of Science from the University of Central Florida. He also participated in the Lead-On "Building High Performance Teams" two-year leadership program from 2006-2008.
View LinkedIn Profile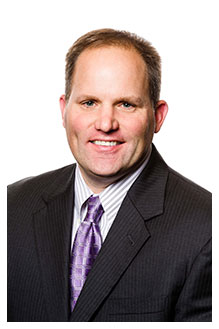 Mark Chepkevich
President, Eastern Region
Mark Chepkevich joined the start-up company Connected Office Products Inc (COPI) in 1997 as the controller, became chief financial officer in 1998, and an equity partner with Bob Greenhalgh in 1999. COPI experienced significant growth as a private entity under the leadership of Mr. Greenhalgh and Mr. Chepkevich; company revenue grew to $51M by 2001 year end with more than 350 employees operating in six states. In December 2001 COPI agreed to merge with equipment vendor Toshiba Business Solutions (TBS). With the backing of a large manufacturer, but the nimbleness of a local entrepreneur, COPI (now the TBS Eastern Region) has grown into the largest region within TBS. Current revenues from 40 locations in 13 states exceed $200M, and there are more than 1,000 employees. Mr. Chepkevich holds his executive MBA from Indiana University of Pennsylvania, and a bachelor's degree in Accounting from West Virginia University. Mr. Chepkevich also serves the community he lives in by coaching with the Top Level All Stars AAU Basketball Program.
View LinkedIn Profile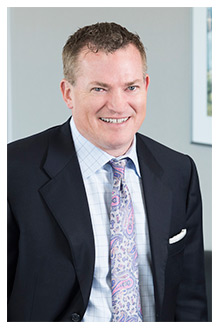 Steven Sauer
President, North Central Region
Steven Sauer joined the Rochester-based office equipment company Business Methods in 1995, after serving as second vice president at Chase Manhattan Bank. Mr. Sauer became a majority owner of Business Methods in 2001. Under his leadership the company has experienced significant achievements. In 2006, the company was awarded the Rochester Business Ethics Award, and earned Certified Dealer Status for Client Satisfaction by J.D. Power and Associates.
With a strong commitment to the community, Mr. Sauer serves on numerous boards, is an honorary board member of the Mental Health Association, and is a Rochester youth travel hockey coach. Mr. Sauer holds his MBA in International Business from the Rochester Institute of Technology, and a Bachelor's of Science in Business Administration from the State University of New York College at Geneseo. He is a 2003 graduate of Harvard Business School's Executive Education Program.
View LinkedIn Profile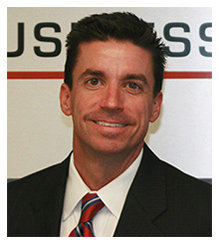 Mark Downing
President, Western Region
A graduate from the University of Kentucky, Mr. Downing's career started with Deloitte & Touche in public accounting and consulting. Mark's first position within the TBS organization came about when his previous employer, Triple M Business Products Inc., was acquired by TBS in 1996. Upon completion of that acquisition, Mark transitioned into the role of Vice President of Finance/Administration for TBS-Kentucky, and held that position for four years until being promoted within the organization to serve as President of TBS-Michigan.
After seven successful years as President of TBS-Michigan, he was promoted to Vice President of Operations for the entire TBS national organization at its headquarters in Irvine, California. On April 15, 2009, he was promoted to his current position as President of the TBS California-Nevada division. Customer engagement and complete satisfaction have always been the driving objectives in his career at Toshiba.
View LinkedIn Profile
It all began in 1875 when Tanaka Engineering Works quickly earned the reputation for innovation in developing technologies when they became a major supplier of telegraphy equipment used in long-distance communications.
Then in 1939, Tanaka Engineering Works merged with Tokyo Electric Company to form Toshiba Corporation. Toshiba would later become a leader and pioneer of some of the world's most significant technologies —more than 500 major technologies
including including telegraph equipment, MRI technology, air traffic control systems, semiconductors, flat panel displays, disk drives, business telephone systems, laptop computers, and digital imaging and document management solutions.
What is Together Information?
Together Information is Toshiba's vision for how people and organizations create, record, share, manage and display ideas and data. It is based on our belief that the most successful organizations are those that communicate information in the most effective way.
Learn More About
Togther Information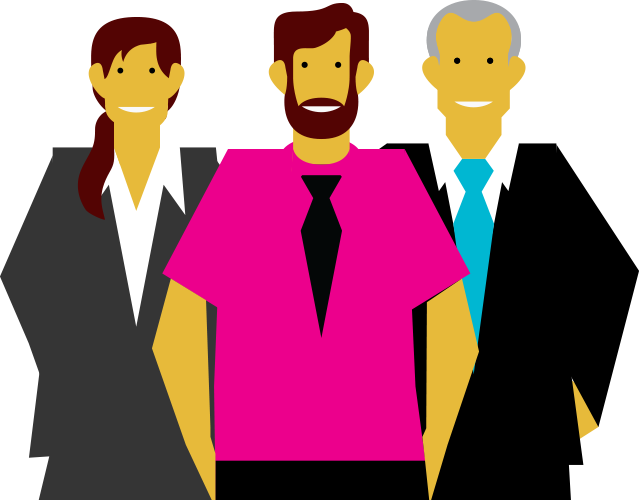 Community Involvement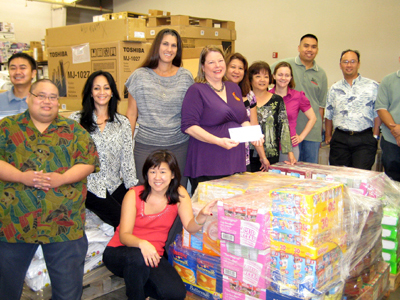 At Toshiba Business Solutions we take pride in our community. Collectively we understand the importance of being involved. That's why we partner with organizations that truly make a difference in the quality of life in our community. And it's not just about giving money; it's also about our employees donating their time and talents to those who need it most.
Total Quality Commitment
At Toshiba, we demand unparalleled performance from our products and our people. It has afforded us the confidence to offer you an industry-leading guarantee and a free replacement or free loaner should your device not operate within Toshiba's product specifications.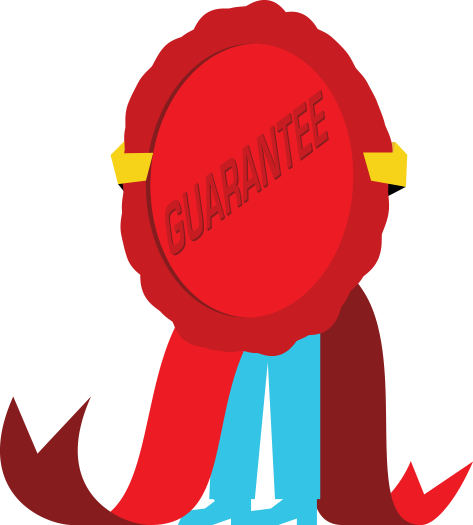 Toshiba Financial Services
A Strong Partner for Your Growing Business
Doing business with Toshiba is a complete partnership. Not only do we provide you with the finest products, but we also fully personalize your options for acquiring them with Toshiba Financial Services.
From global solutions to local installations, our team can create a financing package that is right for your business. Simplified billing provides custom-tailored invoices and a number of flexible payment options.