Company Overview

History

Management Team

Together Information

Toshiba Business Solutions is part of Toshiba America Business Solutions, Inc., both are subsidiaries of Toshiba TEC Corporation, a global leader in office printing and retail solutions. We sell multifunction printers, barcode printers, managed document services and digital signage to businesses of all sizes in both the United States and Latin America.
Bob Greenhalgh
Jim Hawkins
Steven Sauer
Mark Downing
It all began in 1875 when Tanaka Engineering Works quickly earned the reputation for innovation in developing technologies when they became a major supplier of telegraphy equipment used in long-distance communications.
Then in 1939, Tanaka Engineering Works merged with Tokyo Electric Company to form Toshiba Corporation. Toshiba would later become a leader and pioneer of some of the world's most significant technologies —more than 500 major technologies
including including telegraph equipment, MRI technology, air traffic control systems, semiconductors, flat panel displays, disk drives, business telephone systems, laptop computers, and digital imaging and document management solutions.
What is Together Information?
Together Information is Toshiba's vision for how people and organizations create, record, share, manage and display ideas and data. It is based on our belief that the most successful organizations are those that communicate information in the most effective way.
Learn More About
Togther Information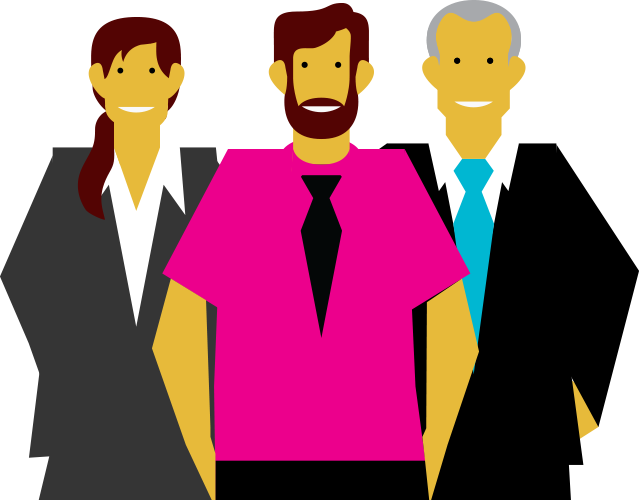 Community Involvement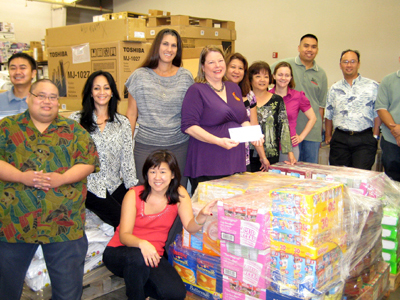 At Toshiba Business Solutions we take pride in our community. Collectively we understand the importance of being involved. That's why we partner with organizations that truly make a difference in the quality of life in our community. And it's not just about giving money; it's also about our employees donating their time and talents to those who need it most.
Upcoming Events
When
Event
Location
Reservations
September 7, 2017
3 – 5pm

Lunch and Learn

Granite City Brewery
24519 Cedar Rd.
Lyndhurst, OH 44124
Julie.Jakimyszyn@tbs.toshiba.com
September 8, 2017
3 – 5pm

Lunch and Learn

Sibling Revelry Brewery
29305 Clemens Rd.
Westlake, OH 44145
Julie.Jakimyszyn@tbs.toshiba.com
September 12, 2017
DocuWare
Lunch and Learn
1 Financial Center
Boston, MA 02115
RSVP
September 14, 2017
3 – 5pm

Lunch and Learn

Sarah's Vineyard
1204 W. Steels Corners Rd.
Cuyahoga Falls, OH 44223
Julie.Jakimyszyn@tbs.toshiba.com
September 14, 2017

Open House

100 Colvin Woods Pkwy #100
Tonawanda, NY 14150
RSVP
September 19, 2017
DocuWare
Lunch and Learn
1700 West Park Drive
Westborough, MA 01581
RSVP
September 21, 2017
DocuWare
Lunch and Learn
200 Minuteman Road
Andover, MA 01810
RSVP
September 21, 2017

Open House

180 Kenneth Drive, Suite 200
Rochester, NY 14623
RSVP
September 26, 2017
DocuWare
Lunch and Learn
3 Executive Park Drive
Bedford, NH 03110
RSVP
November 2, 2017
10am – 2pm

Technology Show

Steelers, Heinz Field
Elliott.Wagner@tbs.toshiba.com
Total Quality Commitment
At Toshiba, we demand unparalleled performance from our products and our people. It has afforded us the confidence to offer you an industry-leading guarantee and a free replacement or free loaner should your device not operate within Toshiba's product specifications.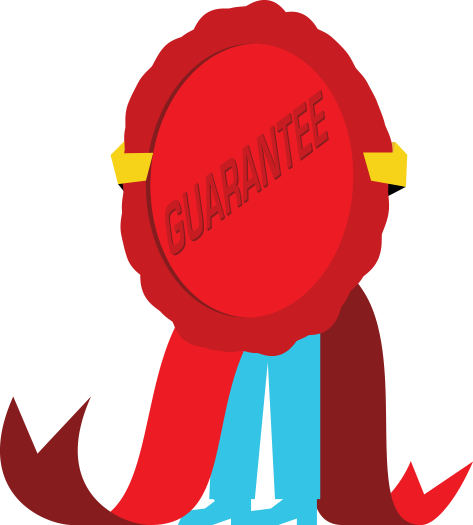 Toshiba Financial Services
A Strong Partner for Your Growing Business
Doing business with Toshiba is a complete partnership. Not only do we provide you with the finest products, but we also fully personalize your options for acquiring them with Toshiba Financial Services.
From global solutions to local installations, our team can create a financing package that is right for your business. Simplified billing provides custom-tailored invoices and a number of flexible payment options.